In the Ork Codex there is a IC named Old Zogwort. He has no model available, so I was thinking of converting one, as he is AMAZING. One rule involves being able to turn one IC within 18" into a Squig, after doing some test.
Ok, I've had a small go at modelling him out of Bitz. With a Nob body, I added an Ork head, and some Glyph I found for a mask.
[/url][/img]
Some more pics: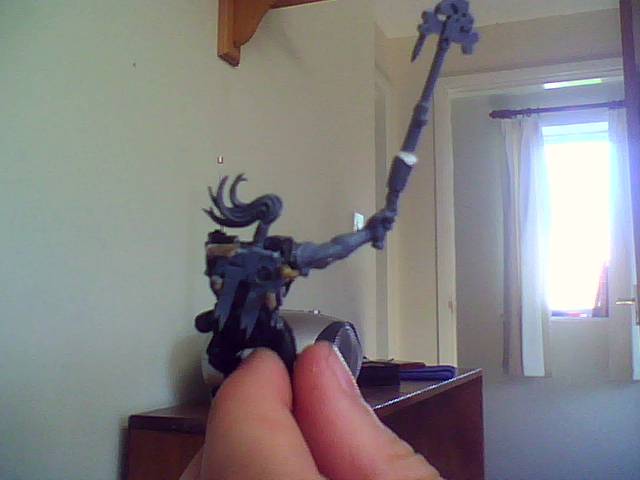 [/url][/img]
[/url][/img]
His staff was made from a Stikkbom arm attatched to a Bosspole, it works quite nicely and not taking the spot as centerpiece of the model.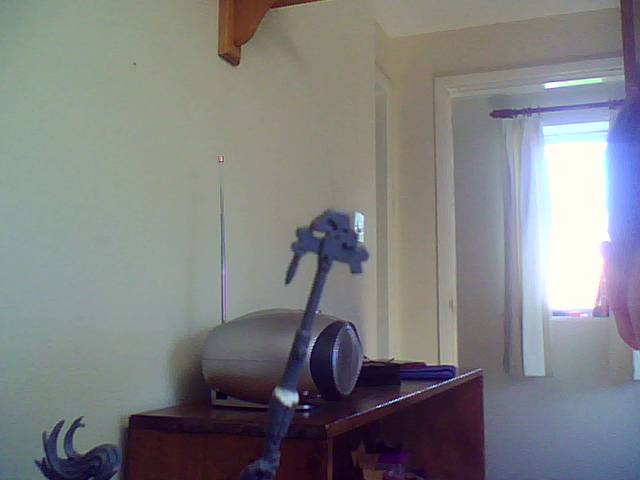 [/url][/img]
Comment if you like, more coming soon!
Last edited by King Eddie on Sat May 22, 2010 9:19 am; edited 4 times in total
Well, I had an idea that involved his foot being on a barely visible piece of plastic, so it looks like he's floating, and meanwhile zapping a Scarab or two

Don't forget the snakes though!
The Emperor





Posts

: 461


Join date

: 2010-04-15


Age

: 23



OMG Jake, stop mind-reading. I just modelled an AOBR Nob so he's hovering over a crate, and gonna get some GS at the weekend, so I can do snakes

Another thing I've done is added a blindfold. If you look in the Codex you find out in a burst of psychic energy he burnt out his eyes. :O
I do know, I played Orks for two years

The Emperor





Posts

: 461


Join date

: 2010-04-15


Age

: 23



Last edited by Toastinator on Sun May 23, 2010 7:21 am; edited 1 time in total
Updated

Ed, bring that along on wednesday.

..I think I've lost him...
You should keep him in a box.

---
Permissions in this forum:
You
cannot
reply to topics in this forum